Are you considering Snow Plowing in Wappingers Falls, NY for your business?
At B&W Landscaping, our commercial snow management customers rely on us to provide a safe environment for their customers and employees throughout the winter season.
Keeping parking lots and walkways cleared and safe
Can your business afford to shut down because an overnight snow storm dumps inches of blowing and drifting snow? We can provide you with winter weather peace of mind. B&W Landscaping has provided Commercial Snow Management services since 1993 and we are proud to have provided that reliability & dependability.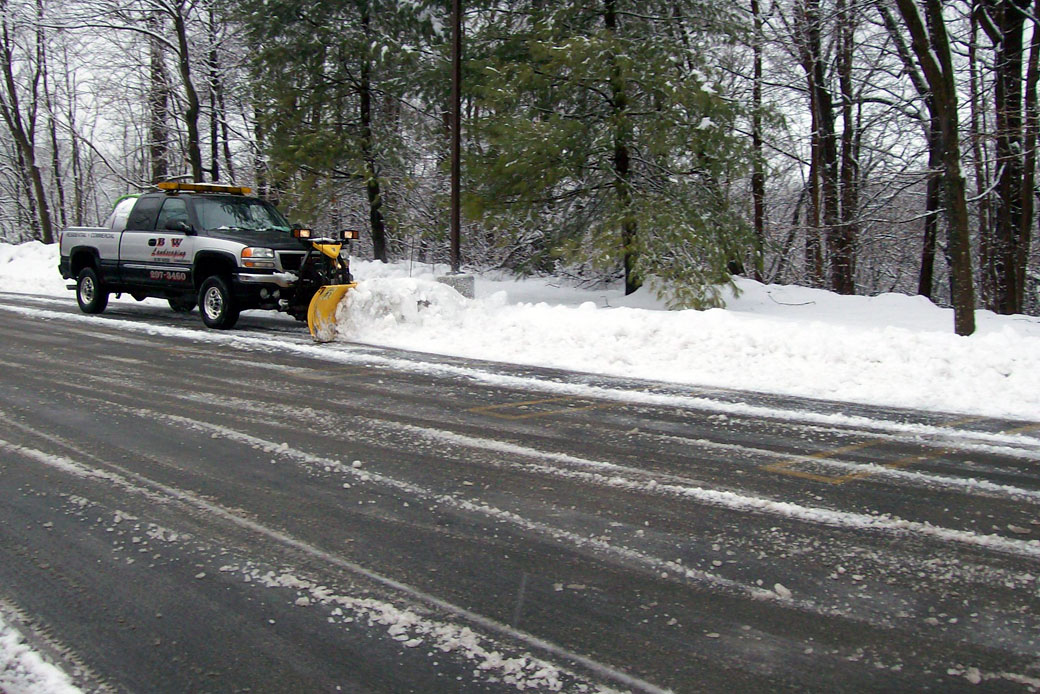 Reliable Snow and Ice Management
As a business owner or property manager you need a skilled & reliable snow management team responding to your needs without delay. B&W provides effective winter weather management of employee and customer parking areas and walkways during the winter.